Makes : 1 turnover
Ready made puff pastry
Honey crisp apples
Chopped sugar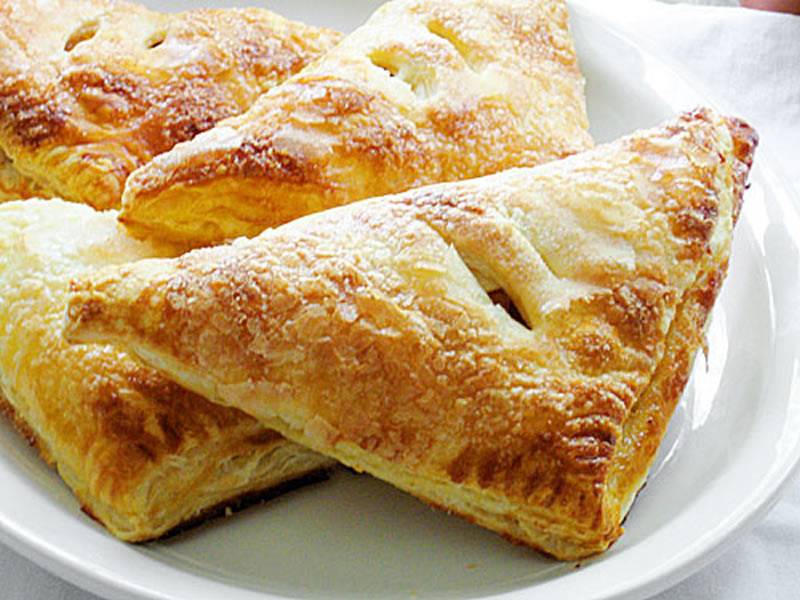 Prep:10min › Cook:10min › Ready in:20min
Roll out the puff pastry and cut into a square.
Chop the apples into small squares and put in a small pan with boiling water.
Put the apples on one corner of the pastry square.
Put some sugar on the apple then fold the pastry over.
Sprinkle some sugar on top of the pastry and bake until golden!