Food Safety will always be one of our top priorities in order to provide all our customers the safest highest quality fruit possible.
In our continued efforts toward high food safety standards, Bay Growers is certified through an industry leader in Food Safety. We are HACCP certified; inspected by CFIA with a RPW #313; Canada GAP and BRC (British Retail Consortium)Food Safety Designation Certificate #GB 84921. BRC qualifies as a GFSI 2010 (global food safety initiative) approved designation which allows Bay Growers to ship apples globallly.
All of our orchards abide by our stringet food safety programs so we can guarantee the safety of our apples from the time we plant the trees all the way to the consumer's hand.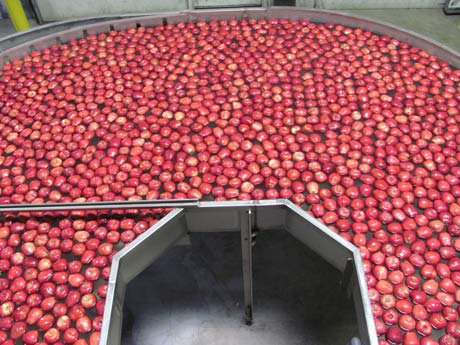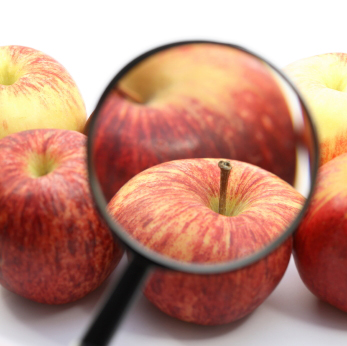 Bay Growers has always taken pride in the quality of the product we offer and will continue working to provide our customers with fruit that has been handled in compliance with all current food safety standards in our industry.
Our process includes multiple photo's to pick out even the slightest imperfections on the fruit we are packing for discerning customers, all done without being touched by human hands. The apples then go through various pack line systems following regimented just in time procedure, to deliver the freshest, best tasting, local, apples possible.
Traceability is also an important part of our food safety program.This includes record keeping on harvest, packing, shipping and product arrival. We have the ability to trace back all of the product we grow right back to specific rows in our orchards.