All fruit are hand- picked at the proper maturity to achieve maximum freshness and flavor. Apples are tested to insure proper storage in our state of the art facility, allowing us to have just picked flavor year round.
Bay Growers farmers have several generations of farming expertise combined. We take pride striving to perfect our farming techniques, passing down valuable farming knowledge from generations of experience. We have continually updated our farming technology with cutting edge techniques to get the highest volume yields of the best premium quality product in the industry.
We are a completely vertically integrated fruit company, growing virtually all of our own fruit, allowing us to maximize quality consistency for all our customers.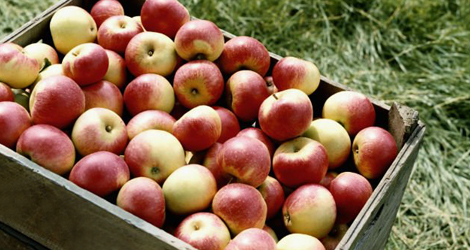 Our Best Farming Practices
Extensive use of Drip Irrigation to maximize water utilization and prevent runoff.
Regular Soil Analysis & Sampling, insures proper nutrient ratios are maintained in the field.
Utilizing innovative pest control products that target only specific species. We strongly embrace the use of these products as they are safe to humans and the environment.
High Density "Organized Orchard" plantings, allowing workers to be more productive per man hour, allowing us to be more efficient in the field.